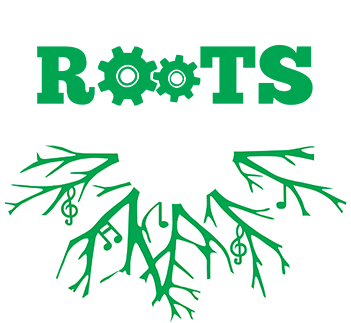 August 18-21, 2021
Common Roots Festival is back! We are excited to continue our mission of supporting and celebrating local music, art, and downtown Saint Cloud, MN businesses in 2021. Show your common roots!
SUPPORT LOCAL BUSINESSES AND WIN PRIZES!
When you wear your Common Roots button and visit participating locations, you can check-in on the Visit Greater St. Cloud app to be entered to win the grand prize!
2. Simply look for the designated # at each location and enter it into the app.
3. Every 5 check-ins earn you an entry into the grand prize drawing!
Contest and deals run through Labor Day 2021
You can find buttons at the following businesses:
Special offers available by wearing your Common Roots BUTTON!
200+ Artists. 11 Venues. 13 Stages.
AUGUST 18-21, 2021
Common Roots 2021 Lineup
The 2021 Common Roots Fest main stage lineup is presented by KVSC. Your $10 Common Roots button gets you access to awesome, local music on the outdoor stage on 5th Avenue in downtown St. Cloud!
WEDNESDAY, AUGUST 18
5 PM Tending for a Cause f/The Arcanes
FRIDAY, AUGUST 20
4-4:45 PM – Miles Island
5:15-6 PM – Levi Henry
SATURDAY, AUGUST 21
6-6:45 PM – T.C.K.
7:15-8 PM – Bailey Jones
Start times for each performance is approximate.
5x7 and 8x10 graphic prints, door hangers, tote bags, key chains, buttons, stickers, and mugs
Handcrafted cold process soap, bath fizzies, shower steamers, and balms
Jewelry handmade with polymer clay, brass, stones, leather, etc.
1ST CHOICE
Homemade bath bar soap and canvas paintings
Brick Clique
Lego BowTies, hair clips, earrings, and photography by Annie Meyer
Witboelz
Original art prints on vinyl and holographic card stock
JEWELRY BY LINDA LEE
Guitar string earrings, bracelets, window hangers, essential oil blends
Prepackaged ice cream cups
LAURA UNGER
Handmade beaded jewelry and greeting cards.
SUCCULENT QUEEN
Homegrown potted indoor succulent plants
Tabaxi's Hoard
D&D dice sets, trays, dominoes, self-defense items, coasters, epoxy resin D&D dice pins
Cryptid Confectionary
Sculptural pieces and art prints
Wild and cultivated mushrooms, mushroom cultivation supplies, syrup, and other maple products
BBQ sauce, salsa, seasonings, bloody Mary, hot sauce, jam
WIRTH CENTER FOR THE PERFORMING ARTS
Promoting music and dance lessons.
HUDSON ADLER DESIGNS
Handmade crocheted scarves and shawls
Free Mind Art and Crafts
T-shirts, masks, canvas paintings, wood art, earrings, wood shelves, tie-dye, drawstring bags, mugs
Moxie Doxie
Handmade fairies and fairy items
Expanding Roots:
A Brief History of St. Cloud's Music Scene
A documentary produced by the Common Roots Music Festival that focuses on the past, present and future outlooks and stories of St. Cloud's music scene from the people who have contributed to it.
Directed by Mike May and Tyler Borresch
Looking to be a part of the 2021 Common Roots Festival? We'd love to have you join our family. Contact us at commonrootsfest@gmail.com.
Question or comment?
We want to hear from you.