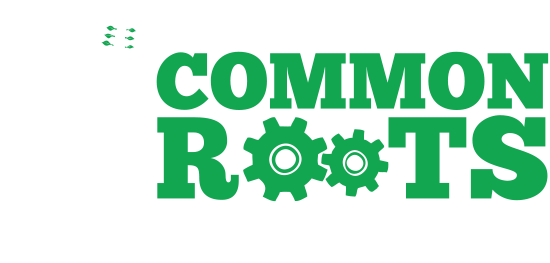 August 23, 24 & 25
Common Roots Festival is back! We are excited to continue our mission of supporting local music, art, and downtown Saint Cloud businesses in 2018. Want to help us grow even deeper roots? Purchase your 2018 Limited edition button &/or t-shirt which will get you entrance into every show at the festival and SWEET SPECIALS from August 1 through Labor Day!
Get Your Swag
Get Involved
200+ Musicians. 11 Venues. 17 Stages.
AUGUST 23, 24 & 25
Jules' Bistro, Olde Brick House, Pickled Loon/Nest, Pioneer Place on 5th, Red Carpet, 7 West Tap House and more to come!
What happens when conversations about a shared love for local artists, musicians and businesses start sounding like music to the ears?
The Central Minnesota Common Roots Festival.
This three-day showcase of grassroots talent, beautiful art and original music started as a way to support the local venues, theaters, restaurants and businesses we love during the massive street construction of historic 5th Avenue in downtown Saint Cloud during the summer and fall of 2017. WE still believe in our mission and we had so much fun, we wanted to do it again!
CORE VOLUNTEER TEAM
Carrie Zwack, Meaghan Sabyan, Dawn Yilek, Clare Tzinski, Mike May, Ric Studer, Lisa Sabyan, Casey Lundy, Janna Idzerda, Carrie Schneider, Dan Brill, and Justin Michael