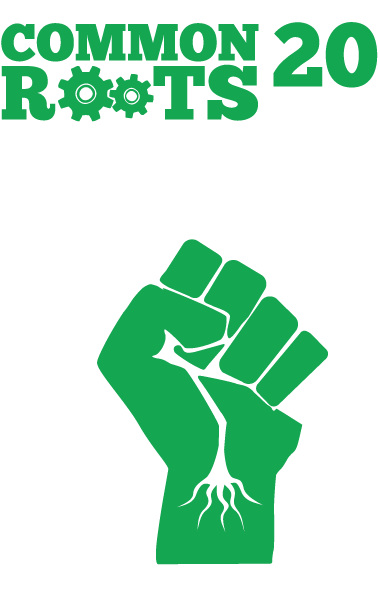 August 19, 20, 21 & 22
Common Roots Festival is a festival celebrating original music, area artists and supporters held annually in Saint Cloud, MN. The event features over 200 artists, 11 venues and 13 stages as well as an outdoor bazaar. Show your common roots!
A FEW WORDS ABOUT COVID-19
The cancellation of in-person gatherings has affected many of our local performers, artists and businesses. Now more than ever we need to offer our support to our communities. If you are able, order takeout, buy a gift card, buy some merch, listen to music online, interact on social media or give a positive review. Our options may be limited, but let's do our best to show our support and show our common roots!
200+ Artists. 11 Venues. 13 Stages.
AUGUST 19, 20, 21 & 22
Expanding Roots:
A Brief History of St. Cloud's Music Scene
A documentary produced by the Common Roots Music Festival that focuses on the past, present and future outlooks and stories of St. Cloud's music scene from the people who have contributed to it.
 
Directed by Mike May and Tyler Borresch
Want to be on stage? Apply below!
Filling out our forms lets us know you are interested in performing, it does not guarantee participation. We give prioirities to performers/artists/vendors with ties to Central Minnesota. We do our best to be as inclusive as possibe.
Click to request participation in a Variety Show Comedy slot.
Apply to perform in the Variety Show Drag, Burlesque and Performing Arts slot.
Get Involved!
We're now accepting applications for 2020 bazaar vendors and festival volunteers!
Download a printable application to be a vendor at our bazaar
Contact our volunteer coordinator & learn about our volunteer opportunities
Question or comment?
We want to hear from you.