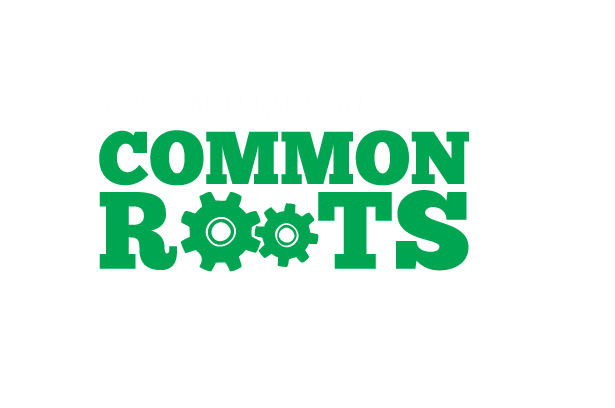 August 21, 22, 23 & 24
Three cheers for three years! Common Roots Festival is back! We are excited to continue our mission of supporting local music, art, and downtown Saint Cloud businesses in 2019. Want to help us grow even deeper roots? Purchase your 2019 Limited edition button &/or t-shirt which will get you entrance into every show at the festival and SWEET SPECIALS from August 1 through Labor Day!
Get Your Swag
200+ Artists. 11 Venues. 13 Stages.
AUGUST 21, 22, 23 & 24
The Vultees
Hex Vortices
Living Through Ghosts
Time Keeper
My Vigilante Superhero
Scotch Rockets
Jon Theis
Cathie English
Creatures of Habit
Project Constellation
Broken Fiddle
Ben Miller
Wild Residence
Ryan Lunde
Kick It Contigo
Anthony Lamb
Halen Joe Eckman
Anthony Perry
Tori Evans
Brady Perl
Ric Studer
Simon Eckman
ImLazarus
Two Tone
Papa Bear Norton
Jesse Erickson
TJ Larum
Aksel Krafnick
Jesse Eugene
Goodnight Moon
Levi Henry
J Eastman & The Drunk Uncles
The Missing Letters
Transcendental Strangers
Three Left
Soapbox Sonata
Bubblemath
Bourbon House
Poor Lemuel
Crystal Shanda Lear
Red Eye Ruby
Jeremy B
Pick It Up Pete
Size 5s
The Royal Dumpsters
The Pursuit of Cash
Goodbye Lucy Grey
The Morning Kings
Jules' Bistro
White Horse
Pickled Loon/The Nest
MC's Dugout
Red Carpet Main Stage
Red Carpet Deck
The Keller Bar
The House of Pizza
The Veranda Lounge
7 West Taphouse
Olde Brick House
Green Mill
The Common Roots Bazaar
Albino Bee Love // bags, purses, jewelry, hair clips, scrunchies, linens, stationery, doll clothes, essential oil blends, bath salts, scrubs, salves
Oil the Way Boutique // diffuser bracelets, earrings, necklaces
Notes-N-Bling // handcrafted leather and essential oil jewelry, original music CD's, original book sales
Creative Learning Stations // handmade pendants, rings, bracelets, earrings, clay charms
Jewelry by Linda Lee // guitar string earrings, essential oil blends
Bubbalu Creations // 8x10 graphic prints, door hangers, tote bags
**Ask for the Common Roots beer at supporting venues!**
What happens when conversations about a shared love for local artists, musicians and businesses start sounding like music to the ears?
The Central Minnesota Common Roots Festival.
This three-day showcase of grassroots talent, beautiful art and original music started as a way to support the local venues, theaters, restaurants and businesses we love during the massive street construction of historic 5th Avenue in downtown Saint Cloud during the summer and fall of 2017. WE still believe in our mission and we had so much fun, we wanted to do it again!
CORE VOLUNTEER TEAM
Carrie Zwack, Meaghan Sabyan, Dawn Yilek, Clare Tzinski, Mike May, Ric Studer, Lisa Sabyan, Casey Lundy, Janna Idzerda, Brent Fetting, Dan Brill, and Justin Michael
We're now accepting applications for 2019 bazaar vendors and festival volunteers.
Download a printable application to be a vendor at our bazaar
Contact our volunteer coordinator & learn about our volunteer opportunities
Question or comment?
We want to hear from you.